GeoPoll offers phone airtime, mobile money, and other incentives to thank you for your participation in our surveys and other tasks. In this article, we look at the two main ways GeoPoll disburses rewards to users.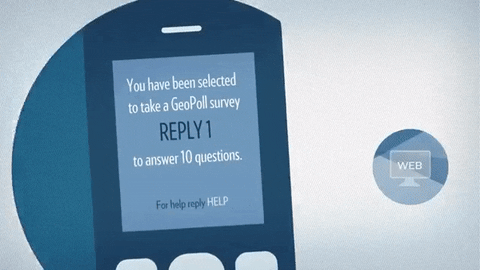 Redeemable GeoPoll Credit
When you complete tasks on the GeoPoll App, you accumulate credit, which you can redeem when you reach a certain threshold which depends on your country. You can earn GeoPoll Credit by completing paid surveys (paid surveys show a credit amount), other tasks, and inviting friends to GeoPoll.
Did you know that you now earn a small token if you cannot complete some surveys due to ineligibility?
Notes:
GeoPoll Credit mostly loads immediately after your survey response has been submitted and approved. It, however, may take up to 48 hours for GeoPoll credit to be reflected in the 'Earnings' page. You can reach out to GeoPoll support if it takes longer.
You may redeem your GeoPoll credit at any time after hitting the minimum threshold – which varies from country to country. Simply click "Redeem" to see options available in your country.
To see your GeoPoll credit accumulation history, click on the history button at the top of every page – You may also navigate to earnings by clicking the $ sign at the bottom of every page to go to the 'Earnings' page.
Learn more: How to redeem your GeoPoll Credit.
Instant Airtime
For top up surveys sent via SMS – mobile links and SMS-response surveys – you receive your incentive as airtime upon completing your survey to the phone number you received the survey on. If you don't qualify for a survey, you will receive a message stating that you are ineligible and won't get credit for that survey, but will have future chances to complete surveys for credit! You must complete all questions and reach the end of the survey to get your airtime credit.
Notes:
Sometimes, due to issues with network providers, your airtime may take up to 72 hours to receive. Contact support if your airtime takes longer.
To receive a direct airtime top-up, you will need to be a pre-paid subscriber
Register for GeoPoll SMS and mobile weblink surveys by entering your phone number here. If you already have the GeoPoll App, you are eligible to receive SMS surveys.
—-
Get GeoPoll Rewards
There you have it! Be an active member of the GeoPoll community, and enjoy the rewards that come with working with the largest organizations in the world.