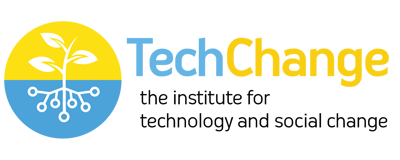 TechChange's "Mobiles for International Development" online professional development course featured GeoPoll this month. In a live lecture and demo session titled "New Approaches to Mobile Surveys & Polling," GeoPoll discussed how mobile phones can be utilized for data collection and targeted information delivery regarding beneficiaries on donor-funded international development projects.
GeoPoll explained our core approach – utilizing the mode of mobile device engagement that makes the most sense to the user – to allow international development practitioners to reach beneficiaries with a range of technological abilities, literacy, and income. The lecture outlined the five modes GeoPoll utilizes for mobile surveying data collection and information delivery: short message service (SMS), interactive voice response (IVR), computer-assisted telephone interviewing (CATI), mobile web, and its mobile application. In the lecture, GeoPoll shared with students:
How to choose the best mode of mobile data collection based on a project's target participant
Strategies for developing questionnaires
How to reach specific sub-populations of interest
The insights and analysis that GeoPoll can provide
Relevant to the topic of the course's session this week, which focused on agriculture and health programming, GeoPoll also shared real-world case studies of GeoPoll's work in those topic areas. In particular, the GeoPoll team presented our past work in public health (outlining the over 10 simultaneous projects that GeoPoll implemented during the Ebola crisis) and demoed GeoPoll's data dashboard feature. A demo of what was shared in the course, for the "Assessing the Economic Impacts of Ebola" project, is available on GeoPoll's website. Data collected in the study is also available for export and analysis on this page.
TechChange's course educates international development professionals about the application of mobile phones in development programming. TechChange is a professional development organization that offers online courses in the areas of technology and social change, helping practitioners in the fields of public health, emergency response, and monitoring and evaluation learn how to utilize technology as a tool through specialized online courses.
"The "Mobiles for International Development" certificate course is offered online on a repeating basis, and has been featured in the New York Times.  Interested participants should visit the TechChange website for updates and to review earlier courses online."