Unemployment, poverty, HIV/AIDS and drug abuse rank among the biggest challenges faced by the citizens of Botswana, according to our recent survey.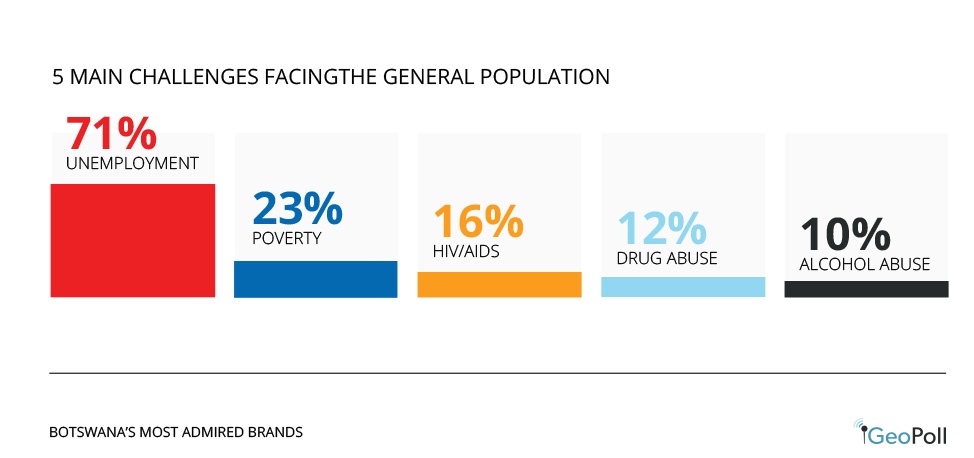 Highlights – The Biggest Challenges Facing the Botswana Population
Unemployment, poverty and HIV/AIDS are the three biggest challenges affecting the general population
Youth are most affected by unemployment and drug and alcohol abuse
Sexual abuse and single parenting are the top concerns for women
GeoPoll has released a nationwide report with findings on the country's most admired brands and the biggest challenges facing the population as it announces the launch of its services in Botswana.
This report was conducted through GeoPoll's robust mobile survey platform, and establishes the most admired local and global brands as well as the challenges faced by the general population, the youth and women in Botswana. From commissioning of the research to completion of data analysis, GeoPoll took only three days, demonstrating the power and reach of mobile in Botswana as well as the pace of mobile data collection. 
Download the Full report as well as the full infographic of the survey.